Here are the top 3 Aggie stories you may have missed this week.
1.

USU professor to walk in Olympics opening ceremony
Utah State University Professor Rich Gordin is no stranger to the Olympics, but this year he will move out from behind the scenes to march in the opening ceremony in Sochi, Russia.
The professor and sports psychologist from the Health, Physical Education and Recreation Department was invited to accompany Todd Lodwick, an Olympic silver medalist and member of the U.S. Nordic Combined Team. Lodwick was named the flag bearer for Team USA on Feb. 5.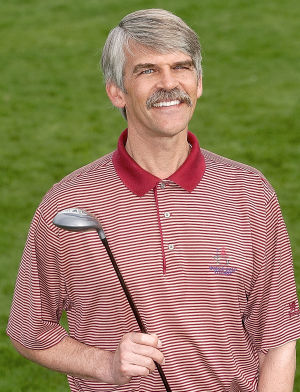 Read more at http://news.hjnews.com/allaccess/article_ab025ffa-8f9c-11e3-a925-001a4bcf887a.html
2.
President Obama Honors USU Alum Steven Cannon with Top Science Award
Utah State University alum Steven Cannon'90 is somewhat surprised he's been singled out for the nation's highest honor for science and engineering professionals in the early stages of their research careers.
"I'm 48 years old so, among my fellow award recipients, I'm a bit old," says Cannon, a plant geneticist with the USDA-Agricultural Research Service Corn Insects and Crop Genetics Research Unit at Iowa State University in Ames. "But since I'm on my third career, I am in the early stage of my current professional endeavor. And I'm truly humbled by this honor."
Read more here http://www.usu.edu/ust/index.cfm?article=53579
3.

Lifelong learner: Woman who graduated from USU at 98 died Sunday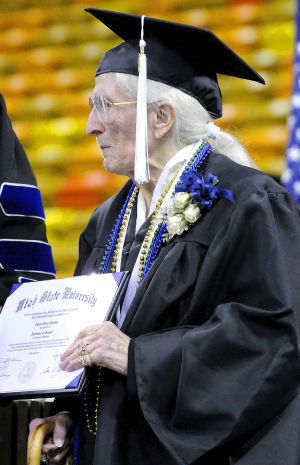 A woman believed to be the oldest Utah State University student ever to receive a degree died Sunday at the age of 100.
Twila Brian Boston passed away in her home Feb. 2, according to an obituary sent to The Herald Journal on Wednesday. She was born on a farm in Loa, Utah, on Sept. 7, 1913.
In 2012, with the help of her granddaughter, she proudly donned a cap and gown at USU commencement exercises and accepted a B.S. in American Studies.
Read More at http://news.hjnews.com/allaccess/article_44edecfe-8ee1-11e3-adf9-001a4bcf887a.html